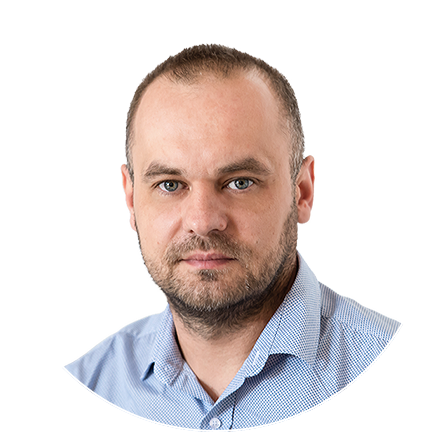 I am a carpenter, furniture technologist and Master of Wood Technology Engineering. I started my adventure with furniture as a young kid in my father's workshop. As a fifth-year student I managed a team of 40 people who manufactured out-of-the-box and top-notch furniture. Long years of experience and passion for creating furniture made me found my own company which I have been successfully running since 2004. RC Design is a brand I vouch for.
---

EXECUTION DOCUMENTATION DEVELOPMENT

We develop conceptual, technical and execution designs tailored to the individual needs of our customers and in accordance with the newest trends, including with respect to architectonic documentation and installations. Designs we develop include specifications of finishing materials, technological and technical solutions and equipment components (e.g. fitted furniture). Our designs comply with esthetical and functional preferences of our customers and with the pre-defined budget frameworks. We design commercial interiors such as stores, offices and other service outlets as well as private premises (houses, flats).
PRODUCTION

Our resources and more than 20 years of experience allow us to carry out each and every design, even the most demanding one. We develop fitted furniture out of a wide range of raw materials – from glass to metals and natural materials. We take care of the tiniest details and search for innovative solutions adapted to the needs of specific designs. Thanks to our own production resources we carry out every project in a comprehensive way. We provide complete equipment as well as electronic devices. We refurbish and maintain commercial areas and carry out projects in both commercial and private premises. Take a look at our portfolio.
ASSEMBLY

Professional assembly works are an important condition of the proper functioning and durability of every furniture. Therefore, it is a good idea to entrust them with professionals who work for us. We guarantee a high technical level of our works which run smoothly regardless of whether they are carried out in a flat, house, office or public building. If you decide to commission assembly services from us, you will optimize the costs and duration of your project execution.
RC Design carries on the activities started by WRS Design which was founded in 2006. Our team is composed of qualified experts. We have been developing and implementing designs worldwide for more than 20 years. We make use of modern technologies, highest quality materials and our own production facilities. We combine theory with passion for creating furniture. Every detail is taken care about. We are ready to implement each project, even the most demanding one.